What's New?
Freee Foote Lagoon Summer Concert Series
The 2016 Foote Lagoon Summer Concert Series is here! Enjoy concerts on the Lagoon Stage, kid-friendly events on the Library Stage, and a variety of vendor, artisan, and organization booths. Learn more…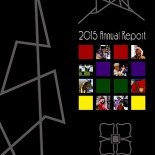 2015 Annual Report
Read about the amazing year at the Rialto Theater, Loveland Museum, and Art in Public Places here.
Ticketing Fees
The Rialto Theater Center charges a small ticketing fee per ticket sold. Learn more about these fees here.