What's New?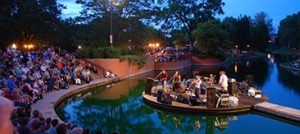 2017 Foote Lagoon Concerts: Call for Performing Artists
The City of Loveland is now accepting submissions for performing artists and groups who are interested in performing at the Foote Lagoon summer 2017 concerts. Click here for more information.
2017 Winter Spring AHA!
See the line-up for this upcoming season at the Rialto Theater here.
Ticketing Fees
The Rialto Theater Center charges a small ticketing fee per ticket sold. Learn more about these fees here.