Kaiser Permanente presents Loveland Summer Concerts
FREE SUMMER CONCERT SERIES
Fun for the Whole Family!
Thursday Nights, June 21 – July 26
Weekly concerts kick off at 6:30 pm with a brand new kid's activity area.
Starting at 7 pm, grab a seat at the Foote Lagoon to enjoy performances by regional and nationally touring artists.
Reserved VIP Seating will available to all Rialto Theater members – more details coming soon!
SUMMER 2018 SCHEDULE
Patty Larkin
Thursday, June 21
Patty Larkin redefines the boundaries of folk-urban pop music with her inventive guitar wizardry and uncompromising vocals and lyrics. Acoustic Guitar hails her "soundscape experiments" while Rolling Stone praises her "evocative and sonic shading."
(Foote Lagoon)
___
RYAN SHUPE &
THE RUBBERBAND
Thursday, June 28
A fifth-generation fiddler, accomplished electric guitar, acoustic guitar and mandolin player, Shupe has been touring extensively across the US since he was ten years old.
(Foote Lagoon)
___
Face Vocal Band

Thursday, July 5
Internationally acclaimed all-vocal rock band from Boulder, FACE has been captivating audiences with their infectious energy, punctuated by an endearing love of performance.
(Foote Lagoon)
___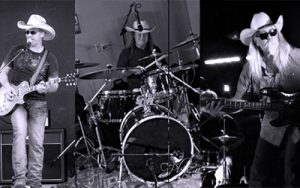 Narrow Gauge
Thursday, July 12
This Denver based band delivers an amazing live show with their high-energy mix of country and classic rock hits that gets everyone on the dance floor.
(Foote Lagoon)
___
Rusty 44 Band
Thursday, July 19
Featuring some fiery flatpicking, fiddle playing, and mandolin strumming, Rusty 44 Band's style of acoustic music draws from all corners of the American landscape with a strong Americana/Bluegrass sound.
(Foote Lagoon)
___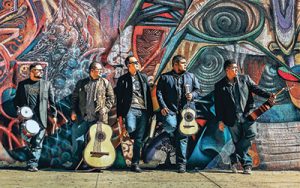 Jarabe Mexicano
Thursday, July 26
Performing on traditional mariachi instruments accompanied by lively percussion, Jarabe's arrangements feature harmonized vocals in Spanish and English. Along with traditional boleros, huapangos, sones, and rancheras, audiences thrill to their upbeat cumbias, revamped rock & roll hits, and reggae classics.
(Foote Lagoon)
Kids Activities
Kids activities brought to you by: