2017 Free Foote Lagoon Summer Concert Series

Sponsored by
Thursday evenings, June 22 – July 27, 2017
Foote Lagoon Amphitheater, 500 E. 3rd Street, Loveland
July 20, 2017 – Coffee House Pop & Funk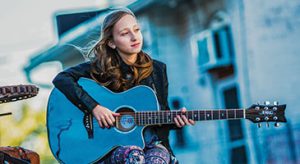 Emma Marie (7 pm – 7:35 pm)
This 12-year old singer-songwriter from Colorado has been featured on KRFC, Seacrest Studios, CSU radio stations, as well as Internet radio. She was awarded "Performer of the Year" Blue Star Connection's yearly benefit in 2016 and has performed at various festivals including Blues from the Top, Loveland Fire and Ice, Realities Ride, Night Lights, Carnation Festival, RAMP/lLineage Festival at Mishawaka, Demolition Derby, Greeley Stampede, Open Streets, and Bohemian Nights at NewWestFest in Fort Collins. She has written around 30 songs and has collaborated internationally with other young musicians including Lucy Gowen whom she performed with in London on the talent showcase Little Big Shots.
Groove-a-Licious (7:45 pm – 9 pm)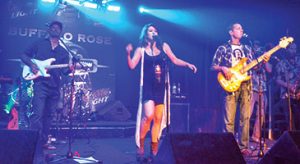 Groove-a-Licious, Colorado's mile high, mountain funk connection is a high-energy, 7-piece, Funk and Soul ensemble. Performing throughout the Front Range and ski towns of Colorado, this Boulder-based band's influences are rooted in the 1970's and 80's and include some of the latest, contemporary crowd favorites. Since their inception, the group has quickly built up a strong following of music goers to become one of Colorado's top performance dance bands. Driving funky grooves, amazing harmonies and its signature horn section, Groove-a-Licious brings all the ingredients to make any audience light up with smiles and dance.