2017 Free Foote Lagoon Summer Concert Series

Sponsored by
Thursday evenings, June 22 – July 27, 2017
Foote Lagoon Amphitheater, 500 E. 3rd Street, Loveland
June 29, 2017 – Country & Honky Tonk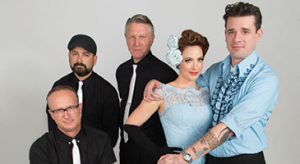 Last Call Romance (7 pm – 7:35 pm)
Known for their danceable sound, along with original songs of romance, pain, and heartache, Last Call Romance delivers a blend of Rockabilly-Blues, and Classic-Country. Hailing from Fort Collins, Colorado, this five-piece band has played numerous shows and festivals across the Front Range.
Cowboy Dave Band (7:45 pm – 9 pm)
Hard-swingin' honky-tonk is a descriptor many country artists might shy away from in the current music landscape, but Cowboy Dave and his group of Rocky Mountain all-stars embrace the term with an exclamation mark. This Denver-based group draws their influences from the Bakersfield sound to straight-up Western Swing. The band's sophomore release, "Driven Man," spent 28 weeks on the Americana Music Chart, receiving radio support on Sirius XM's "Outlaw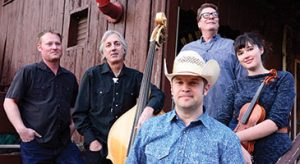 Country," among other stations across the United States. In Austin, Texas, the band got the opportunity to fill in for the legendary Dale Watson on his regular Monday night. These Front Range veterans include Zach Boddicker (guitar), Josie Toney (fiddle), Scott Johnson (doghouse bass) and Andy Sweetser (drums).